Fantastical Christmas Revels hosted by Queen Elizabeth I
In January 2023 the Hatfield Park team turned their attention to Christmas 2023 and what the visitor offering would be.
"We wanted to create something entirely bespoke to Hatfield Park, something which hadn't been done before. Our history and heritage are so unique, we really wanted to bring this alive for our visitors," said Chris Hurcomb, Head of Operations. "Our Christmas offering is the perfect opportunity for the team to work alongside a partner to create a special experience right from the beginning."
CLW Event Design, founded by Charlotte Lloyd Webber, is a collective of theatrical practitioners, designers and artists whose experience, exacting quality and original designs have earned them a national reputation for outstanding visitor experiences.
"When we met Charlotte and her team we were happy to start working with them immediately – they completely understood our values, what we wanted, and exactly how they could use the beautiful backdrops and historical settings in their final creations." said Chris.
Fantastical Christmas Revels hosted by Queen Elizabeth I was born, a journey through meticulously crafted installations paying homage to the Tudor period.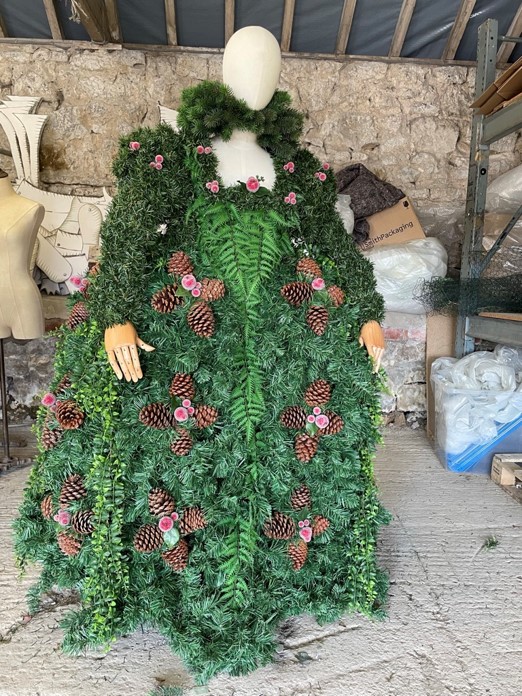 Whilst the installations are being created, Hatfield Park worked with award-winning artist Emma Shoard to create master artwork to bring the experience to life through an integrated marketing campaign.
Work is now well underway with CLW Event Design creating the major elements of the experience, with some highlights being –
An elegant, life-sized Tudor carriage adorned with intricate details, reflecting the opulence of Queen Elizabeth I courtly travels.
Merry mummers captured in the moment as they perform their traditional festive plays, a cherished Tudor pastime.
Musical renaissance – melodies of the era echo through time with dancers appearing to sway to the music.
Marvel at a sumptuous banquet table laden with lavish decorations, reminiscent of the extravagant feasts enjoyed by royalty. A perfect Instagram opportunity.
Christmas kissing bough adorned with holly, ivy, and mistletoe, symbols of Tudor Christmas celebrations.
The grand finale awaits – a towering, imposing figure of Queen Elizabeth I herself, extending her royal welcome to one and all.
Adrian Lillie, Design Director at CLW commented – "We are very much enjoying working with the Hatfield Park team, we especially appreciate their collaborative way of working."
For further information and to book your tickets please visit hatfield-house.co.uk/christmas/