Farewell to Nina Purefoy, Assistant Surveyor
In our pursuit to unveil the stories of those who contribute to the success of Gascoyne Estates, we sat down with Nina Purefoy, an Assistant Surveyor at our Hatfield Park estate. With a keen eye for detail and a passion for nature, Nina manages licenses, oversees tree maintenance, and plays a pivotal role in mapping plans for our diverse rural, property, and leisure areas. Her one-year journey at Hatfield Park has been filled with growth, inspiration, and cherished experiences. Join us as we delve into Nina's captivating journey, exploring the projects that left their mark, the challenges she embraced, and the connections she forged with her team and the park's enchanting environment.
Q: Could you briefly describe your role at Hatfield Park and the key responsibilities associated with it?
A: As an Assistant Surveyor at Hatfield Park, my role involves managing licenses across the estate, overseeing tree maintenance by surveyors and surgeons, mapping plans for rural, property, and leisure areas, as well as organizing fencing and much more. It's a diverse position that keeps me engaged and challenged.
Q: How long have you been working at Hatfield Park, and what initially attracted you to the company?
A: I've been working at Hatfield Park on a one-year fixed contract as a part of my university placement program. What initially attracted me to the company was the incredible variety of things going on here. Hatfield Park has a forward-thinking approach, a strong focus on nature and sustainability, and it seemed like an exciting place to work.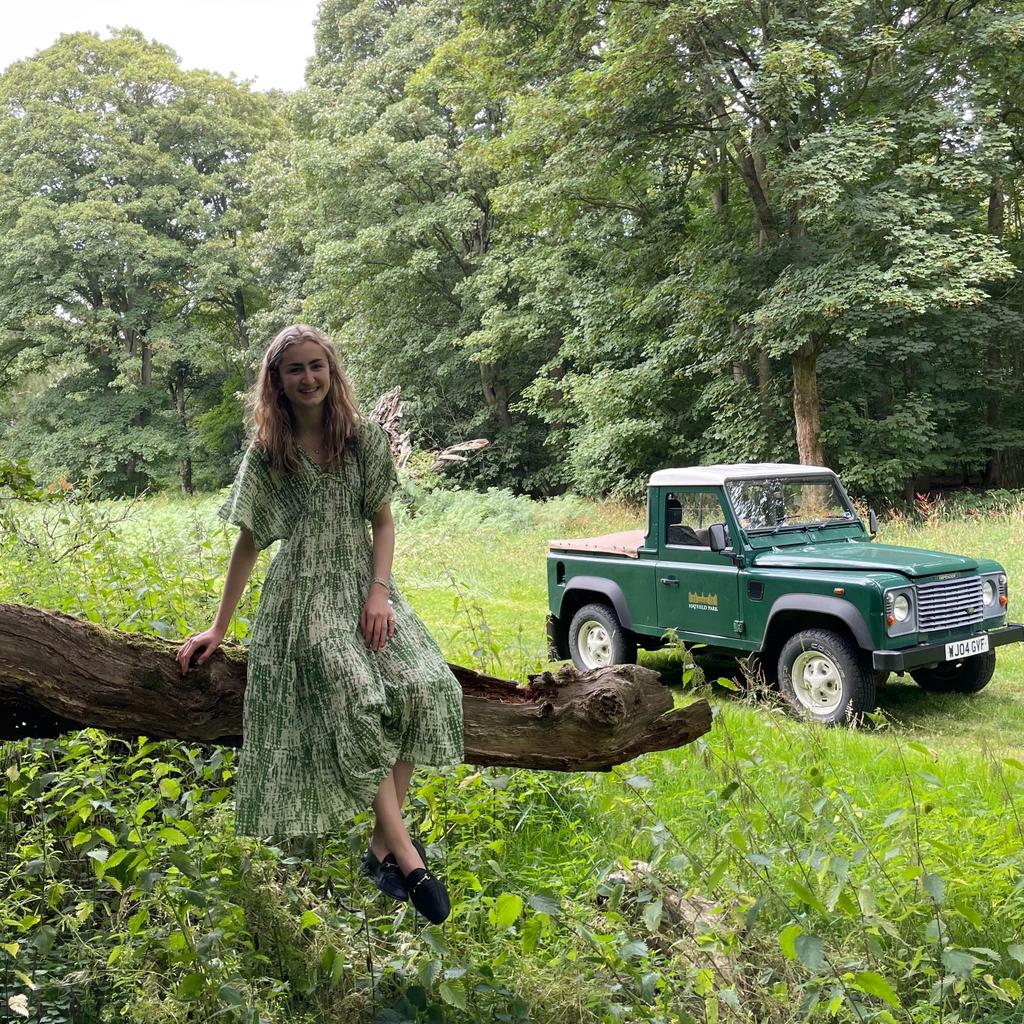 Q: What do you enjoy most about your job and working at Hatfield Park?
A: There are so many things I enjoy about my job and working at Hatfield Park. First and foremost, it's the people. Building relationships with contractors, colleagues, and tenants has been a rewarding experience. Moreover, the opportunity to work in such a beautiful park, both inside and outside the office, is truly inspiring.
Q: Can you share a memorable experience or project that you've been a part of during your time here?
A: One project that stands out to me is the conversion of the Fore Street Lodge coffee shop. I was involved in the process from start to finish, from the initial conception to the site work. It was fulfilling to give the lodge a new purpose and enhance the environment. Being part of that transformation was truly memorable.
Q: In what ways do you feel supported and encouraged to grow both personally and professionally at Hatfield Park?
A: Working at Hatfield Park has allowed me to grow in numerous ways. My confidence has significantly improved as I've been entrusted with tasks and given the independence to solve problems. Additionally, I've had the opportunity to learn how to work effectively in an office environment, which has been invaluable for my professional development.
Q: Are there any particular challenges or obstacles you've faced in your role, and how did you overcome them?
A: One challenge I encountered was not having knowledge of certain aspects related to licenses and agreements. In such situations, I found it best to seek advice from experts. For example, when faced with a lack of records, I reached out to lawyers to ensure that new documents would override the previous ones. I also had to dig through archives to find older versions. Overcoming these challenges taught me the importance of seeking guidance and being resourceful.
Q: What makes Hatfield Park stand out as an employer, in your opinion?
A: Hatfield Park stands out as an employer due to the diverse range of projects across its estates. The park has a significant influence over the local area and is highly regarded by the public. Moreover, Hatfield Park, has clear goals and aims for the future, showcasing a forward-thinking approach that fosters a happy team atmosphere.
Q: Is there any advice or insights you would like to share with individuals considering joining Hatfield Park or pursuing a similar role?
A: My advice would be to make the most of opportunities and not to confine yourself behind a screen. The scenery outside is where you should be! Embrace the chance to work in a diverse and inspiring environment like Hatfield Park, and don't be afraid to step outside your comfort zone.
Nina expressed that she is saddened to be leaving Hatfield Park as she will miss the close collaboration with everyone and being involved, even in tasks beyond her job description. She will especially miss the team, both the wildlife and the people, as this environment has been truly special to her.