Martha's Diary
A week of work experience at Hatfield Park
Welcome to Martha's Diary, where I will be sharing my incredible week of work experience at Hatfield Park. My name is Martha Humphreys, I am 15 years old and have a deep passion for the countryside and countryside pursuits – I even have my own flock of 25 Romney sheep. This week promises to be an exciting adventure filled with new discoveries, from exhibiting my sheep at Hertfordshire County show to spending the week at the magnificent Hatfield Park exploring the various spaces and activities.
At this year's Hertfordshire County Show, I was very pleased to have a surprisingly successful weekend with my Romney Ram: Sergio Ramos, during the 2022 show I placed 3rd in the young handlers and that was my only success for the weekend, however this year, on the Saturday I had the Pure Breed of any Native origin class which I was placed 2nd in which I was very pleased with. On Sunday, the first class that I had was the long wool class (Aged ram) which I was placed 1st with which I was also extremely pleased with. After putting my sheep and his halter away it turned out that I was to go into the championships for long wool, which to my absolute surprise I also won which meant that I had won breed champion! Later on in the day I had Young shepherd class which I came first for my age group and which qualified me for the Stafford winter fair young shepherd competition, then because I came first in the championships I was placed as reserve champion – for a sheep that was a runaway from Symondshyde farm, caught in a hedge at West End Farm, I was elated to have achieved this!
Day 1: Exploring the Rural Area of Hatfield Park
Nina Purefoy gave me a delightful tour of the grounds to start the week sharing her extensive knowledge. We were joined by some children visiting as part of a school trip and were given a captivating speech by Tom Chapman about his cows and how they are managed, whilst Tom answered the curious questions of the younger children. Our journey continued to the gamekeepers, where we learned about vermin traps, deer, pigeon shooting decoys, and even met Patrick's dog, Kim. Back at the office, I had the pleasure of meeting the beekeeper, Barry, and his fascinating bees. We also visited the farmers' stand, where Ollie and Peter showcased some crops and weeds that were new to some of the children.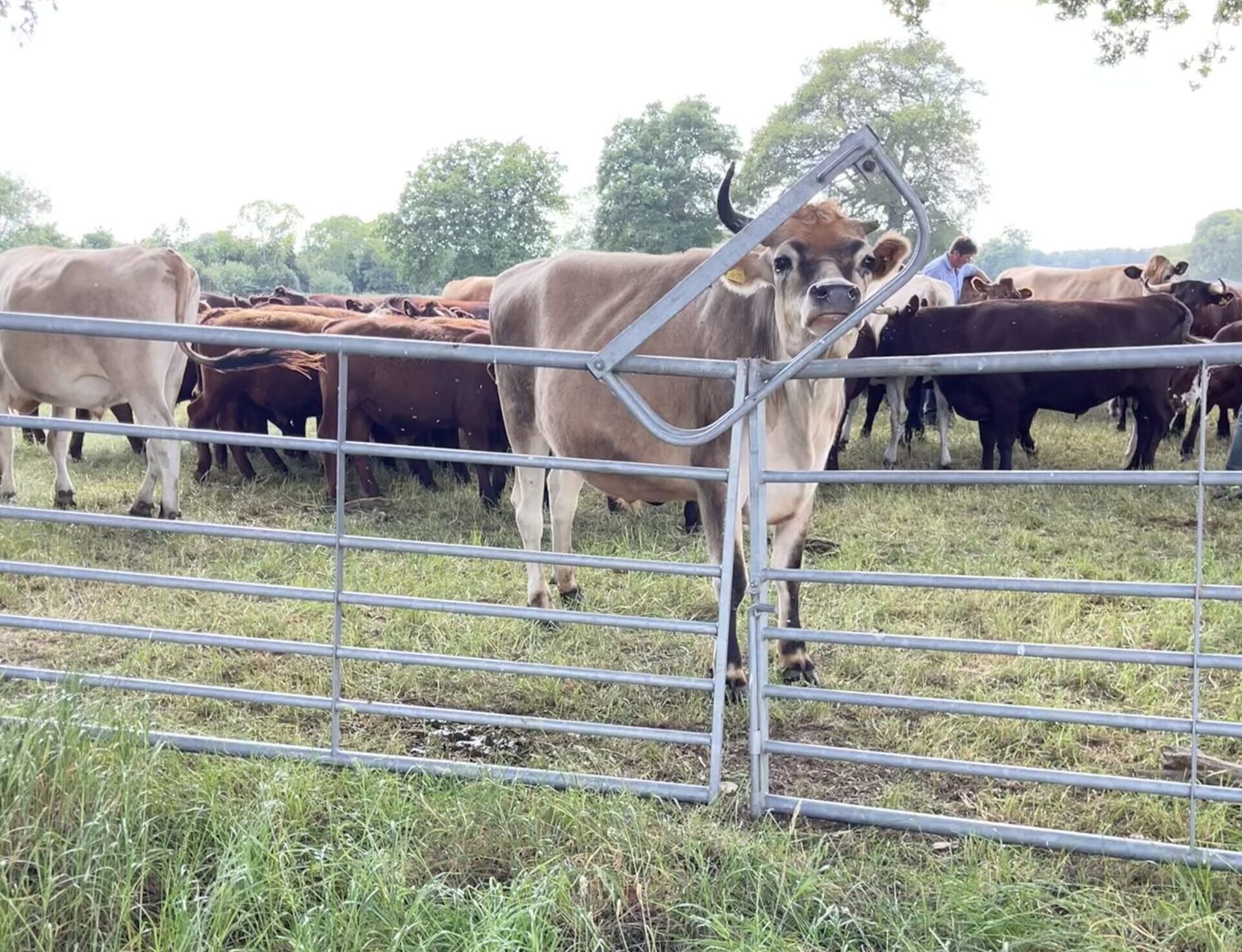 Day 2: Exploring Hatfield Park's Properties and Estate
Philip Brimley took me on a tour of the estate, exploring the other side of Hatfield Park. I met Ed Crow, the bricklayer responsible for rebuilding brick gateway pillars. Nina then showcased some of the beautiful houses managed and maintained by the Gascoyne property team. We visited residential properties at various stages of refurbishment, highlighting the meticulous attention to detail required for each home. I also had the opportunity to read the Estate Newsletter, featuring reports from Lord and Lady Salisbury, detailing their experiences and passions. It was fascinating to learn about the partridge counts at Cranbourne.
Day 3: Behind the Scenes of Hatfield Park
Today began with a breakfast meeting, where the marketing director, Sarah Cataldo, shared insights into creating striking social media posts. Ollie then discussed the rural manager's team efforts, including conservation, carbon reduction, and ongoing studies on nitrogen fertilizer usage. Diane guided me through the historic house, showcasing the lifts maintained by John. Later, Chris introduced me to the new gift stop, filled with locally crafted items. In the afternoon, Dale offered an overview of the farm, highlighting their collaborative efforts to enhance biodiversity, including the use of beetle banks and circular Larsen traps.
Day 4: Property Maintenance and Exploring Surrounding Fields
Jo Smith demonstrated the maintenance programs she uses for overseeing the properties. Rachael Walsh showcased different Gascoyne projects and developments she is working on, and Nina and I inspected fencing in a paddock, preparing it for Welsh ponies. We also visited a property where tree surgeon work had recently taken place. The ongoing renovation of a new coffee shop was another exciting highlight. With Ollie, I explored surrounding arable fields, learning about different crops such as Linseed. Ollie shared his journey as a Rural Estate Manager, and the diverse aspects of his role.
Day 5: A Journey through Hatfield House
My last day began with a tour of Hatfield House, where I marvelled at its grandeur. The tour guides provided detailed explanations of each room, highlighting intriguing features. One standout was the Queen Elizabeth I portrait, with its meticulously crafted details representing her keen perception and clever nature. Later, Philip and Nina took me to the OLD Palace, now a wedding venue, providing a beautiful conclusion to an extraordinary week.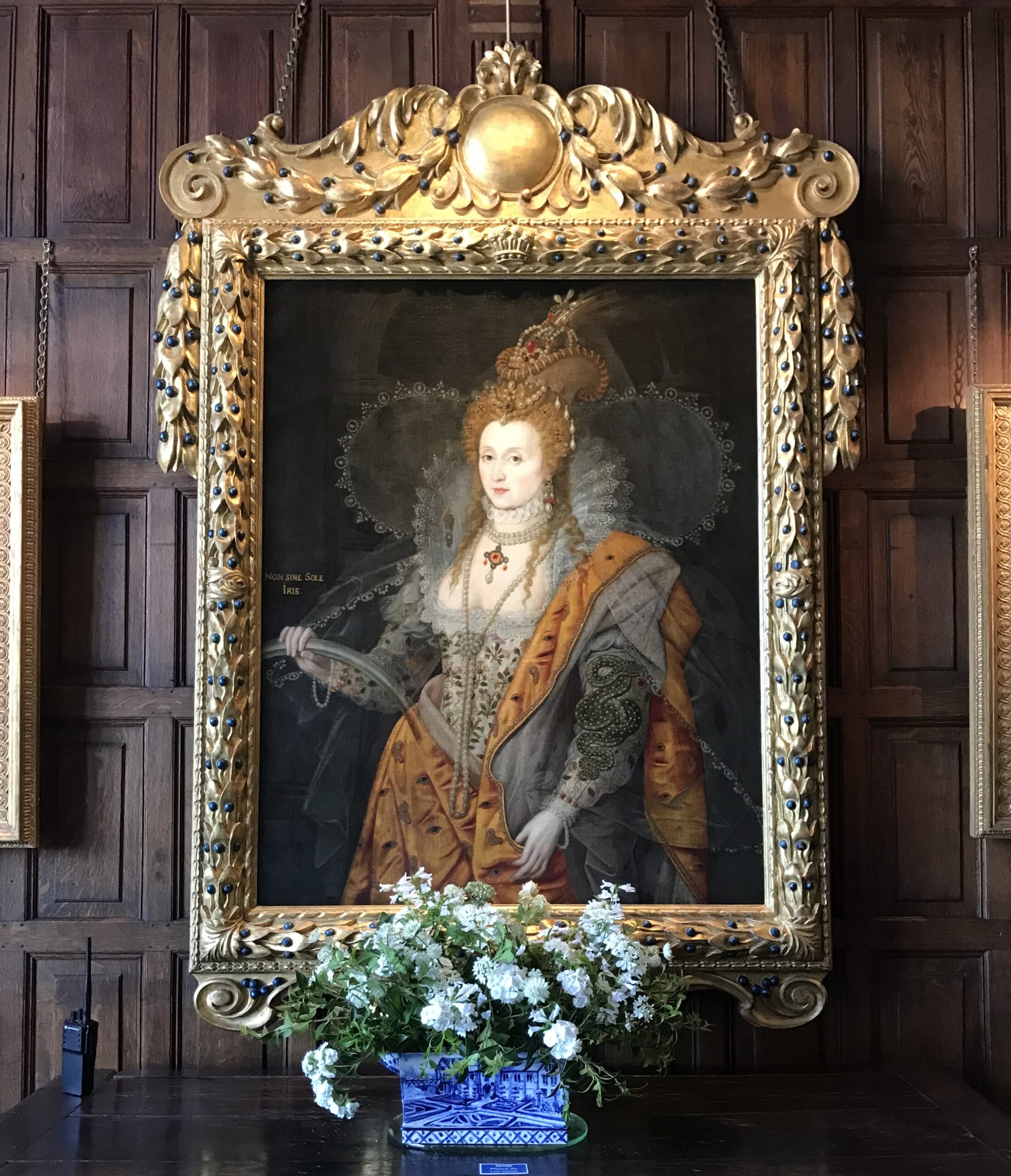 My week at Hatfield Park has been an unforgettable experience. From engaging with various professionals to exploring the diverse aspects of the estate, I have gained valuable insights into the world of rural management and estate maintenance. Hatfield Park's dedication to conservation, biodiversity, and historical preservation is truly commendable. I am grateful for the opportunity to have been a part of this remarkable journey and look forward to pursuing my passion for the countryside in the future.
Martha